Travel courses for 2019 announced! Click
here
for course offerings!
---
Check out the
winning submissions
of the "Travel and Culture" Photo & Video Contest!
---
The Office of International and Off-Campus Study helps students engage in global, credit-bearing experiences that directly enhance Stevenson's mission to prepare students with the competence and confidence needed to address creatively the opportunities and problems facing their communities, the nation, and the world.
If you are a Stevenson student please log in using your SU Single Sign-On (SSO) credentials. If you are a non-Stevenson student, please contact studyabroad@stevenson.edu for assistance.
Students interested in "SU in" or SU Affiliate programs should complete the Interest Profile, which includes the 'IOCS 101' presentation (formerly the International & Off-Campus Study Information Session).
Students applying to a SU Travel Course
can proceed directly to the application.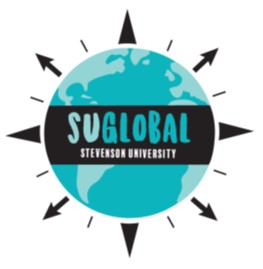 Like us on Facebook!
If you experience technical issues with this site, please contact studyabroad@stevenson.edu. (Note: Maintenance is often performed between the hours of 10:00pm and 12:00am.)